Perseus Land and Developments, the developer of bespoke care homes, retirement and residential accommodation for the later living sector, in collaboration with the Barwood Property 2017 Fund, has successfully obtained planning consent for a 70 bedroom care home at Manor Road, Selsey.
The site occupies a prominent location on the main arterial road into the town centre and is adjacent to a brand new and attractively designed ASDA Superstore and Costa Coffee outlet.
Perseus's Managing Director, Duncan Ford, commented: "We identified Selsey some time ago as a location wi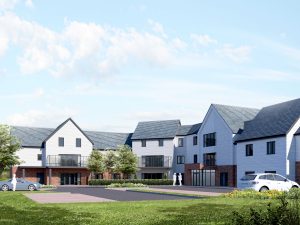 th an obvious undersupply of good quality, purpose-built care homes. The average house prices being achieved here and in nearby East and West Wittering are very strong indeed, and when the opportunity arose to acquire such a prominent and accessible site, we grabbed it with both hands. I have acquired many care home sites next to supermarkets over the years, and the feedback from operators is that they have always filled very quickly indeed, which I suspect is because the relatives of care home residents (who will often choose the home) like the idea of combined trips in the evenings and on weekends".
Perseus would like to convey its special thanks to Harris Irwin Architects, Vail Williams Planning and Gillings Planning for their support throughout the planning process.