Perseus Land & Developments, the developer of bespoke care homes and residential accommodation for older people, has appointed Holly Pullinger as senior development surveyor one year after the firm launched.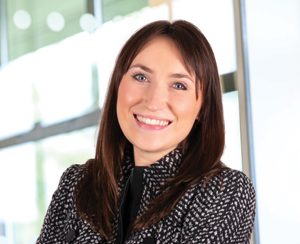 Holly has joined from Octopus Real Estate where she worked for five years focusing on development management, investment and asset management, including the acquisition of primary care property totalling £30 million. Holly gained a MSc Real Estate from the University College of Estate Management, Reading and a First Class Honours in LLB Law from the University of Surrey. Holly's role at Perseus is to work alongside other members of the development team on the acquisition of new opportunities, the delivery of build-outs, and management of existing and new relationships with healthcare operators.
Perseus was launched by care homes' specialist Duncan Ford in September 2018 with a funding partnership with Barwood Capital, the Northampton-based UK regional real-estate development and investment specialist, to source sites for its Barwood Regional Property Growth Funds. The partnership recently announcement that they had successfully acquired five care home sites across the UK to deliver more than £55 million GDV and 347 beds with further sites in the pipeline.
Duncan Ford, managing director, Perseus Land & Developments said: "Our first year has been strong in terms of site acquisitions, owing much to Barwood's financial capabilities and our USP of being able to acquire compelling sites without planning consent in place and/or which are too large for our competitors. This enables us to deliver more opportunities and invest in local communities to build high-quality care homes, meeting the needs of older people while also delivering healthy investor returns. With various pre-let discussions taking place with care home operators and our strong pipeline, we have been able to expand the team. We warmly welcome Holly who has strong public and private healthcare sector experience and a legal background which I have no doubt will be of benefit as we continue to grow the business."
Holly Pullinger, senior development surveyor, Perseus Land & Developments added: "I was looking to bring my property and legal experience to a business that has a clear vision and an ability to source exceptional sites. Perseus has both and I look forward to working with Duncan to deliver outstanding care homes to local communities and returns to investors."